I had a blast on my first Skillshare class, and I was happy to put together a new one. Today I'm launching a new class entitled "Lettering Made Simple: Efficient Methods for Custom Type"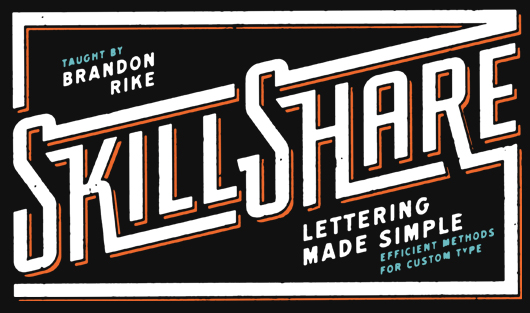 My class will roll out with the new Skillshare Subscription Model. This means that you can now purchase a subscription to Skillshare for $10/month, and gain access to their entire library of 150+ classes.
So you have the option to buy the class a la carte for $19, or get a membership for $10/month.
My class teaches you efficient methods to create beautiful lettering pieces. The reality of a the fast-paced design world of insane deadlines is that we need to make good work, and good work quickly. I take use of the resources available, including Lost Type Co-Op, and show you the steps to creating great work.
So, please do me the huge favor of enrolling in my class, and starting your Skillshare subscription today! Go check it out!