The Racing Machetes Store Is Open – Go pick up some tees!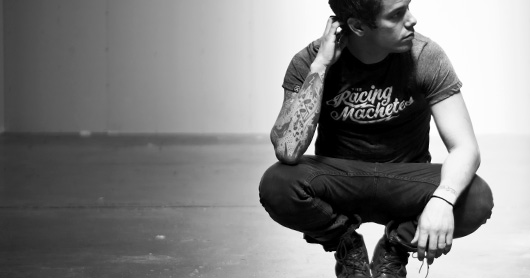 As many can assume, I've been intending on putting out my own t-shirt lines for quite some time. After doing thousands of designs for bands, I've gotten quite antsy to roll out some labels of my own.
The Racing Machetes are a vintage motorcycle team in Seattle. A good friend of mine, Randy, is a member of the Machetes, and asked me a year ago to create some graphics for them to use on t-shirts, patches, etc. I did a few designs for them, they loved them, and that was that. I posted the graphics on my site, my dribbble page, and a few other outlets, and I got a ton of positive feedback.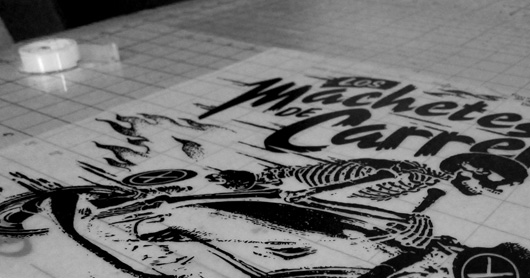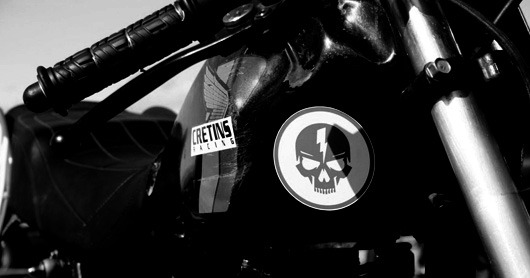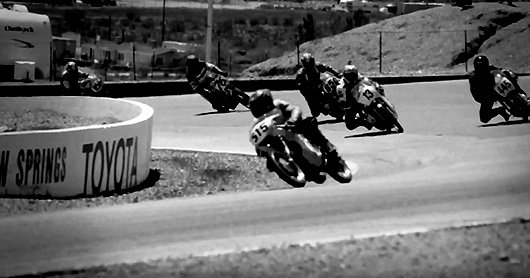 After a visit to Seattle last fall, I sat down to have coffee with Randy. We caught up, and he told me how much the whole team loved the designs, but they just hadn't had the chance to get anything printed up, yet.
Which sparked an idea in me, that I could make The Racing Machetes be one of the first labels that I roll out. I could help see these designs that I loved to fruition, while also building a system with which to roll out multiple labels in the future. All the while, raising some money for the team, to keep their bikes running, and to keep them out on the track.
With the creation of The Racing Machetes label, I also decided to resurrect Dark Collar. Dark Collar, as many of you know, is the name that I called my design operation since 2002. In 2011, I decided to drop the name Dark Collar, and simply go by my own name. I tried it for a year, and I didn't like it. So, I'll be using Dark Collar Art Co as an umbrella for all of my ventures. The print store, The Racing Machetes, and hopefully many more labels to come. I will elaborate on Dark Collar in a future post.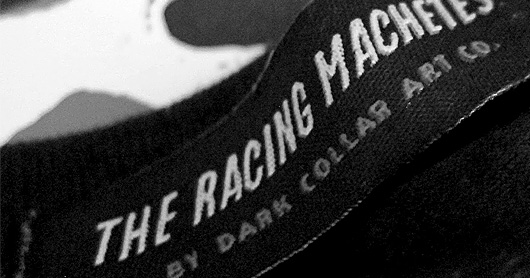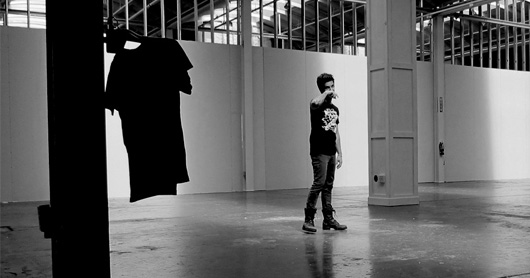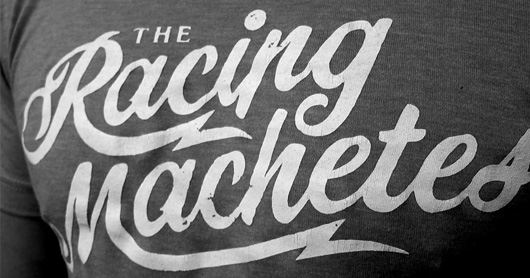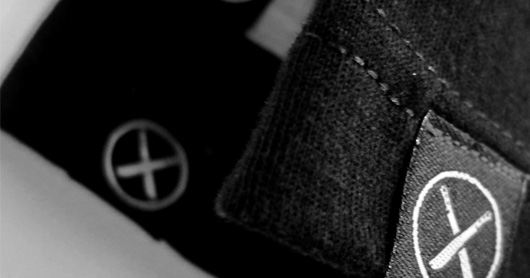 For now, I want to introduce to you The Racing Machetes: First Edition by Dark Collar Art Co. This is the beginning of many labels to come, and product that I saw through from start to finish. I was quite particular about the blanks, the print techniques, the woven labels, and the sewing. The product was created in a print shop about five minutes from my house called The Sullivan Company. I had a blast being in the print shop as the product was being created. Heather Young and Jared Hoppel managed and printed the project, they were as particular about the printing as I was, and I was delighted to print with them.  I cannot wait for you all to have it the product in your hands. Thank you all so much for being a part of it.
This is a limited run, and quantities are quite low, so I encourage you to get them while you can. Visit The Racing Machetes store.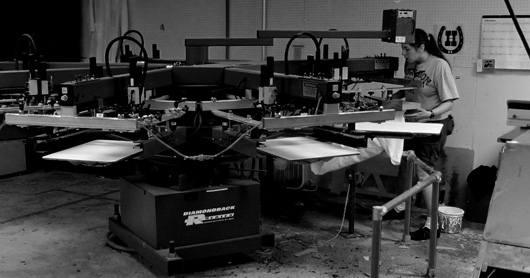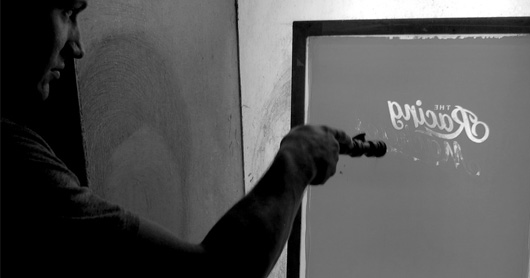 You can see a more extensive gallery: Building The Brand: The Racing Machetes at the Dark Collar Facebook Page.
Comments
comments